Our Vision
"To be a leading independent provider of business communication solutions – passionate people serving passionate customers"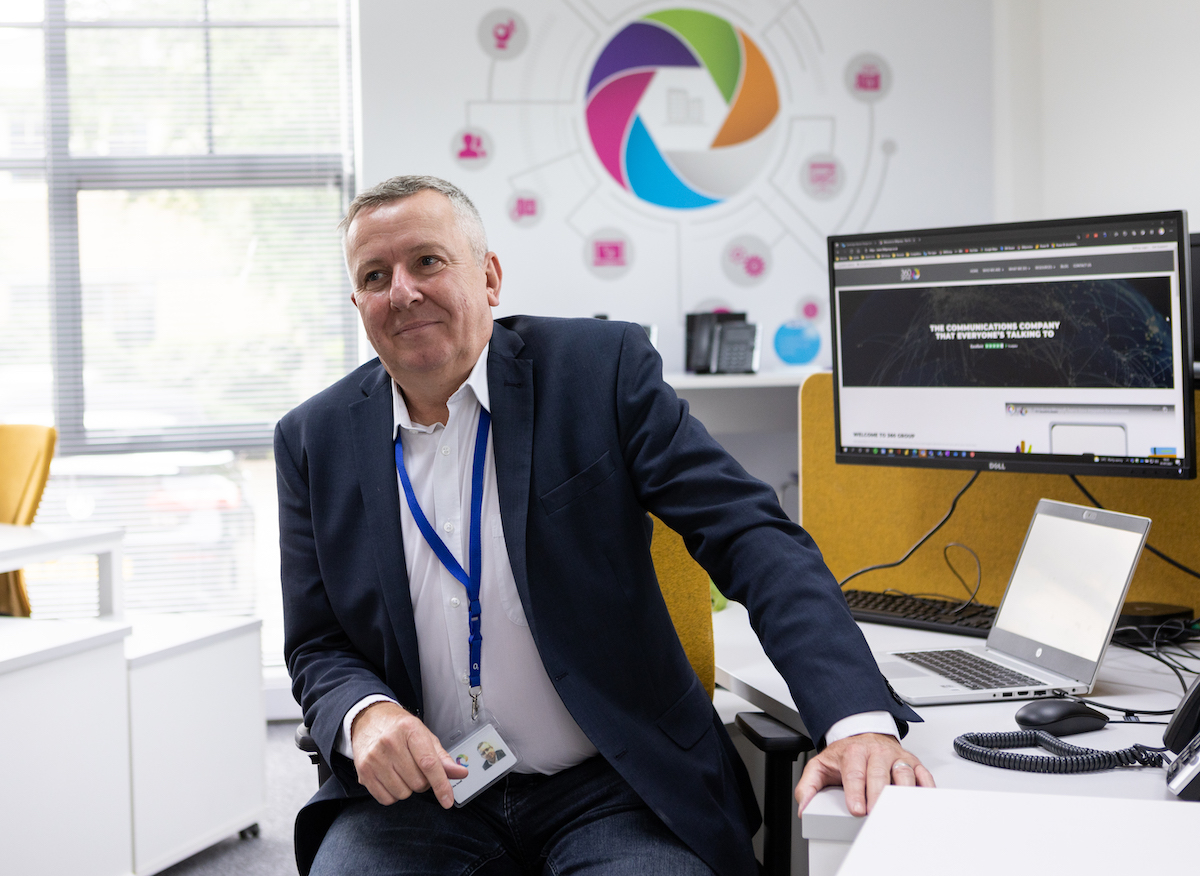 Our Values and Behaviours
"People first"
Integrity & Honesty

Teamwork

Great place to work

Loyalty

Enthusiasm and Fun

Results

Ethical and Fair

Work hard, play hard
We bring our best effort, passion and enthusiasm in everything we do.​

We place our customers at the core of everything we do.​

We help businesses save money on their communications.

We value our relationships with our customers and employees.

We strive to achieve shared ambitions.
Our Purpose
Provide a service

Best possible service

Telecoms

Build a Brand

Look after staff

Build a company

Service provider

Engage employees

Get customers to love us

Get customers to trust us

Helping businesses to save money on telecoms
Our Business
Telecoms

Service provider

Unified Communications

Hardware

Professional services

Electric & Gas

Mobility solutions

Advice

Connectivity
"We are passionate about helping customers by providing business solutions that add value"
Our Objectives
To create a high performing sustainable business

To increase brand awareness

To train and develop our people

To improve the efficiency of the business

To improve productivity

Create an exciting and fun place to work

Create a strong customer base

To open opportunities for career development for those that want that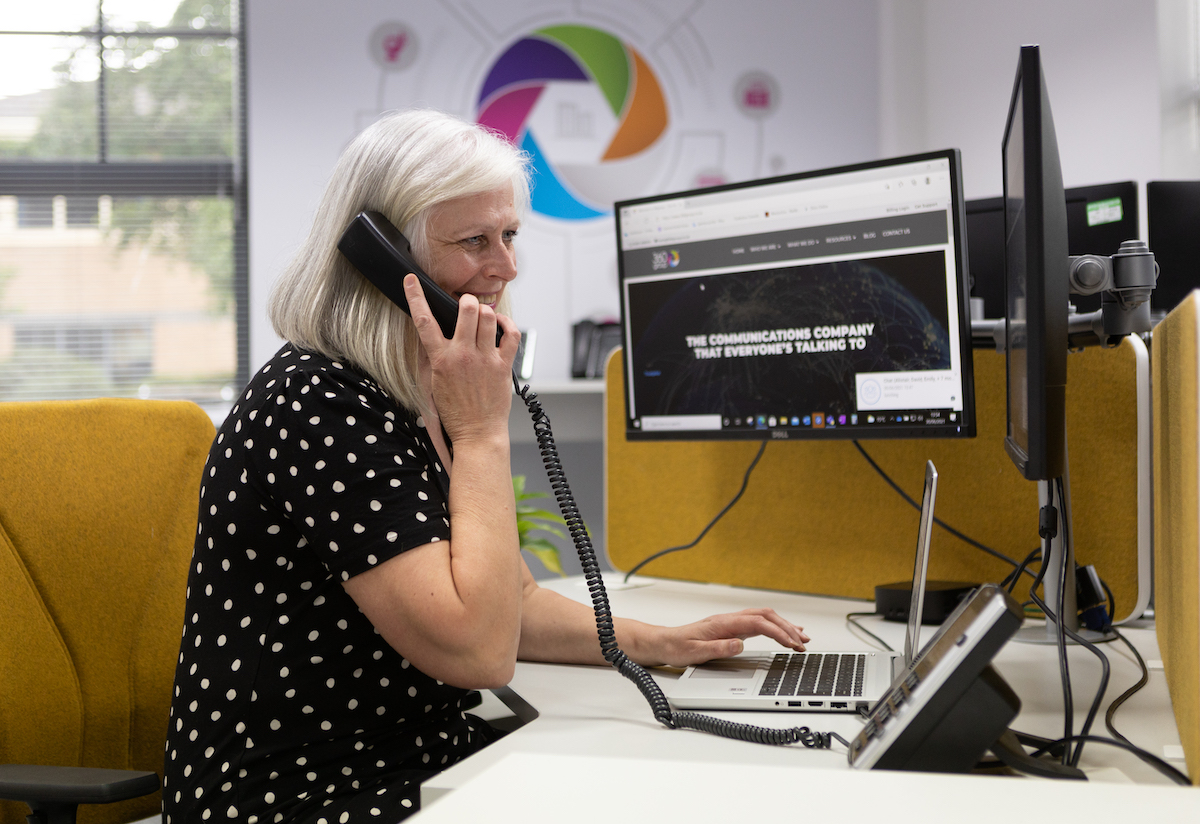 RATED 4.5 EXCELLENT BY YOU ON TRUSTPILOT
Don't take our word for it
We are immensely proud of our service levels. We're working with the same clients since we launched in 1991, and we also meet new businesses every week who are looking for solutions, competitiveness and a personal customer service experience.
"We were extremely impressed by 360 industry knowledge"
"Having grown frustrated with a lack of customer service from O2, we decided to go to market for alternative mobile phone providers. We were extremely impressed by 360 Group's industry knowledge and quick grasp of our requirements. They offered a comprehensive and cost-effective solution. The change-over of contracts was swift and pain-free and the odd subsequent minor issues have been dealt with promptly by our Account Manager, Alistair."
"The transfer and set up of new phones all went very smoothly"
"We transferred to 360 from dealing directly with Vodafone. The transfer and set up of new phones all went very smoothly. Excellent service. Looking forward to dealing with a smaller service focused company."
"
They offer very competitive prices & go that extra mile

"

"360 are extremely helpful and do go out of their way to provide you with an excellent service. They offer very competitive prices & go that extra mile - thank you Emily & team!"
"
A big thank you to the team at 360

"

"We Transferred to 360 after being with the same phone company for many years. The switch over and set up went smoothly. A big thank you to the team at 360 and Issac for helping me with my many questions."
WE'D BE HAPPY TO OFFER OUR ADVICE
let's get connected
You can call or email us, or connect with us on social to get the very latest industry news and updates from our team.
We're Planting Trees...
As we recognise our role in protecting our planet and combating climate change, we've decided to plant two trees every time we receive a new order - to help offset CO2 emissions.
If we all pull together and make a small change, we can make a big impact.
COMPANY INFORMATION
Address
360 Group,
Unity House,
Compass Point Business Park,
Stocks Bridge Way, St.Ives, Cambridgeshire, PE27 5JL
Office Hours
Monday – Thursday: 9am – 5.30pm
Friday: 9am – 5pm
360group ® and logo are a registered trademark. Reg No.UK00003137330
CONTACT
General Enquiries
01480 468000
info@360group.co.uk
Sales Team
01480 273000
sales@360group.co.uk
Customer Service
01480 468000
helpdesk@360group.co.uk