TelePhone SYSTEMS for the workplace
Whatever your business, we've got a telecoms solution to help improve it.
What is a cloud-based VoIP phone system?
A VoIP (Voice over Internet Protocol) phone system gives you everything a traditional PBX does but with one crucial difference: it's hosted in the cloud. VoIP technology converts your voice into a digital signal, allowing you to make calls over the internet. That means you spend less money on hardware and maintenance.
A cloud-based (or hosted) phone system also gives you the flexibility to take calls from both your desk phone and your computer or mobile, so you can utilise all the features of the office phone system wherever you are. With cloud telephony, you'll never miss an important call again.
Benefits of cloud based VoIP phone system
Full of call management features
A VoIP system does everything your traditional phone system does and then some. You can use all of the features that you rely on in the office like call forwarding, automatic call routing, call transfers, 3-way calling, and so on but from wherever you are. So if you're a salesman out in the field or you're a property developer out – literally – in a field, you've no excuse for missing that important call again.
Easy management through online portal
You can set up and manage your phone system, your options, and your users online from anywhere with an internet connection.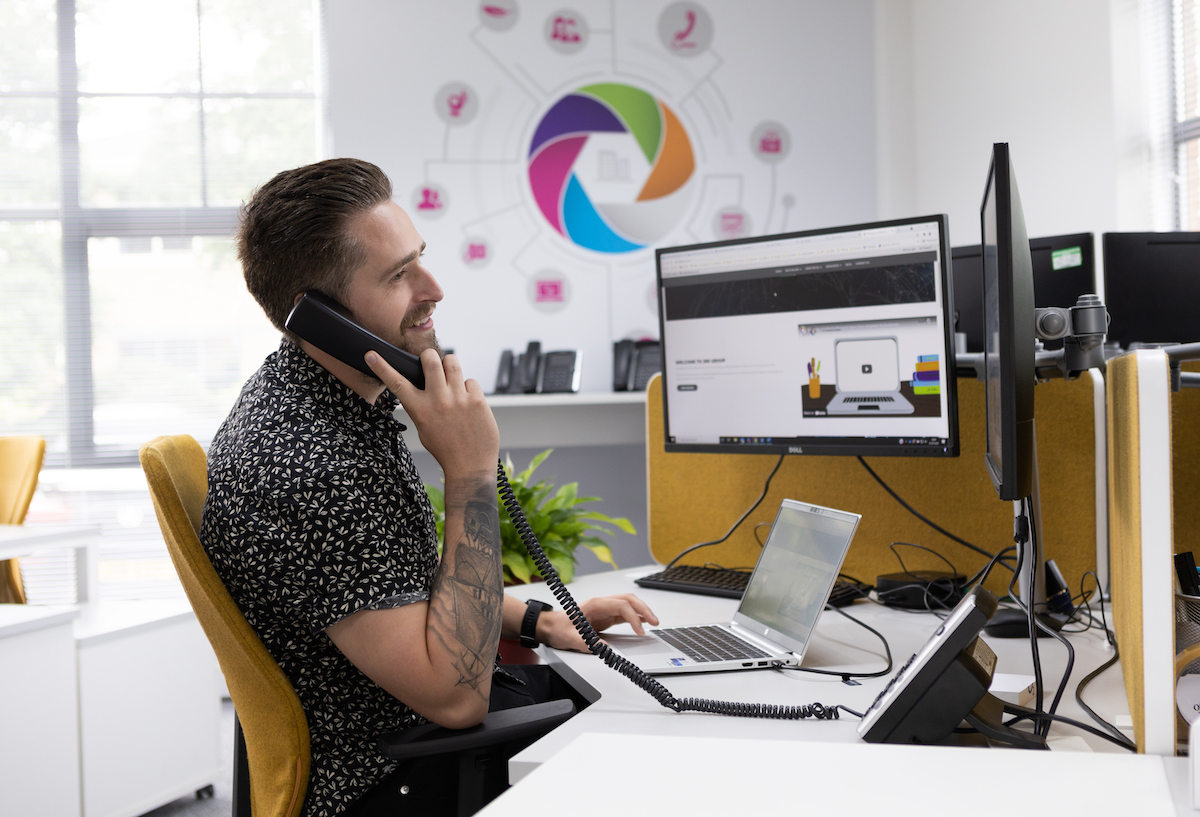 Easy to Install, Use and troubleshoot
VoIP installation requires little technical know-how. In fact, the easy installation process and mobility of this type of system offers a high advantage over traditional telephones.
Increased Flexibility and Mobility
Whether in the office, at home, or half way across the world, adapt to business scenarios with ease.
Increase productivity
An organization can increase its overall productivity by helping their employees to multi-task without interruption.
A company can re-allocate funds usually spent on traditional phone bills to other aspects of the business.
With the right system, users can attach documents, conduct virtual meetings, and share data via video conferencing.
VoIP technology has also enhanced voice clarity to make it indistinguishable from traditional telephony. Earlier versions produced distorted phone calls, lagging transmission, and dropped calls. The change in technology has made it more appealing to businesses and corporations who do not want to deal with previous bugs.
High Availability
One of the most common (and inaccurate) objections to VoIP is that if a business finds themselves without internet for whatever reason, they'd be without phone as well. One of the benefits of VoIP flexibility is that in the event of an office phone going down due to lack of network, calls can always be forwarded to mobile phones and other devices. That also means weather issues and power outages no longer present the risk they once did.
User friendly collaboration tools
Our VoIP phone systems packages can give you more ways to collaborate and work with colleagues with options including video and audio conferencing, call management features and call recording.
Getting started
Contact our Sales Team today.
01480 468000
sales@360group.co.uk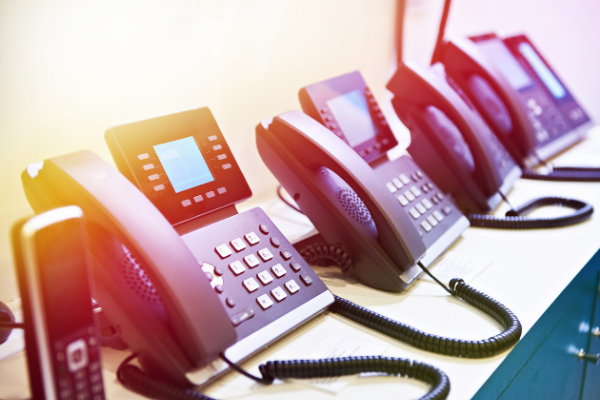 Cost Control
It's hosted in the cloud so there isn't an actual box of kit to buy, maintain, and house on your premises. That means less hardware costs (you'll just need the actual phones and a router) and, if you've got more than one site, you don't need to splash out on duplicate hardware. And you don't need to worry about maintenance or upgrade costs either, because that all happens in the cloud
Reducing Calling Costs
Inclusive minutes with each user will reduce your variable charges on your telephone bill allowing you to budget for the future.
It's future proof
VoIP helps you scale for future growth and enhance productivity. You can add new users and features easily so as your business grows, your phone system grows with you. Plus you only pay for what you need, helping you keep a lid on expenses.
Peace of mind
There's no need to worry about your system packing up and leaving you in the lurch. Our cloud-based systems are completely resilient because we use multiple, highly secure data centres. In the unlikely event that there's a problem at one, your calls switch seamlessly to a back-up centre. Neither you nor your callers would even suspect there'd been a problem.
Multiple End Points
From our Communicator soft client to Microsoft Teams, to traditional IP desk phones that include a TelcoSwitch lifetime warranty, employees can choose the endpoints that align with their way of working.
Contact Our Team
ASK US ANYTHING ABOUT OUR SERVICES
RATED 4.6 EXCELLENT BY YOU ON TRUSTPILOT
Don't take our word for it
We are immensely proud of our service levels. We're working with the same clients since we launched in 1991, and we also meet new businesses every week who are looking for solutions, competitiveness and a personal customer service experience.
"We were extremely impressed by 360 industry knowledge"
"Having grown frustrated with a lack of customer service from O2, we decided to go to market for alternative mobile phone providers. We were extremely impressed by 360 Group's industry knowledge and quick grasp of our requirements. They offered a comprehensive and cost-effective solution. The change-over of contracts was swift and painfree and the odd subsequent minor issues have been dealt with promptly by our Account Manager, Alistair."
"The transfer and set up of new phones all went very smoothly"
"We transferred to 360 from dealing directly with Vodafone. The transfer and set up of new phones all went very smoothly. Excellent service. Looking forward to dealing with a smaller service focused company."
"
They offer very competitive prices & go that extra mile

"

"360 are extremely helpful and do go out of their way to provide you with an excellent service. They offer very competitive prices & go that extra mile - thank you Emily & team!"
"
A big thank you to the team at 360

"

"We Transferred to 360 after being with the same phone company for many years. The switch over and set up went smoothly. A big thank you to the team at 360 and Issac helping me with my many questions."
WE'D BE HAPPY TO OFFER OUR ADVICE
let's get connected
You can call or email us, or connect with us on social to get the very latest industry news and updates from our team.
We're Planting Trees...
As we recognise our role in protecting our planet and combating climate change, we've decided to plant two trees every time we receive a new order - to help offset CO2 emissions.
If we all pull together and make a small change, we can make a big impact.
COMPANY INFORMATION
Address
360 Group,
Unity House,
Compass Point Business Park,
Stocks Bridge Way, St.Ives, Cambridgeshire, PE27 5JL
Office Hours
Monday – Thursday: 9am – 5.30pm
Friday: 9am – 5pm
360group ® and logo are a registered trademark. Reg No.UK00003137330
CONTACT
General Enquiries
01480 468000
info@360group.co.uk
Sales Team
01480 273000
sales@360group.co.uk
Customer Service
01480 468000
helpdesk@360group.co.uk